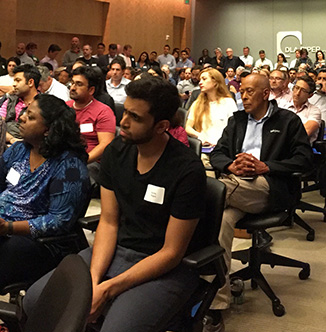 Accelerate is DLA Piper's dedicated online resource for entrepreneurs looking to be the next big...
Through Accelerate, DLA Piper provides entrepreneurs with easy to read materials that clearly explain key legal and business issues every founder of a company should know. Our materials help founders learn about issues commonly faced at formation; understand strategies for protecting a company's intellectual property crown jewels; get a handle on the essentials of good corporate housekeeping and employment and equity compensation considerations; and consider key issues around fundraising and liquidity.
Our global platform positions us to provide resources that support global expansion, even for companies in the earliest stages. We also offer tools that enable entrepreneurs to generate commonly used documents for free on their own time in a self-service way.
Through this portal, entrepreneurs can partner with DLA Piper's emerging growth team to accelerate formation, growth and expansion.
Accelerate was recently recognized by the Financial Times as one of the most innovative new products for attorneys.
---
DLA Piper Global Technology Summit
On October 9 and 10, DLA Piper hosted its 6th award-winning Global Technology Summit, with more than 450 industry leaders attending the event in Menlo Park. The Summit is an exclusive two-day event dedicated to providing insight and analysis into the current emerging technology and legal trends affecting businesses today. 
Day 1: Garage2Global The opening day of the Summit was dedicated to providing entrepreneurs, emerging-technology professionals and investors from all stages of the investment community with insights into the legal and business foundations needed to drive sustainable growth and take companies from "garage to global."

Day 2: TechLaw The second day was dedicated to providing in-house counsel and leaders from well-established technology companies with updates on the latest trends impacting legal departments. Speakers included general counsel and thought leaders from some of the world's largest and most innovative technology companies.


Photo by Orange Photography